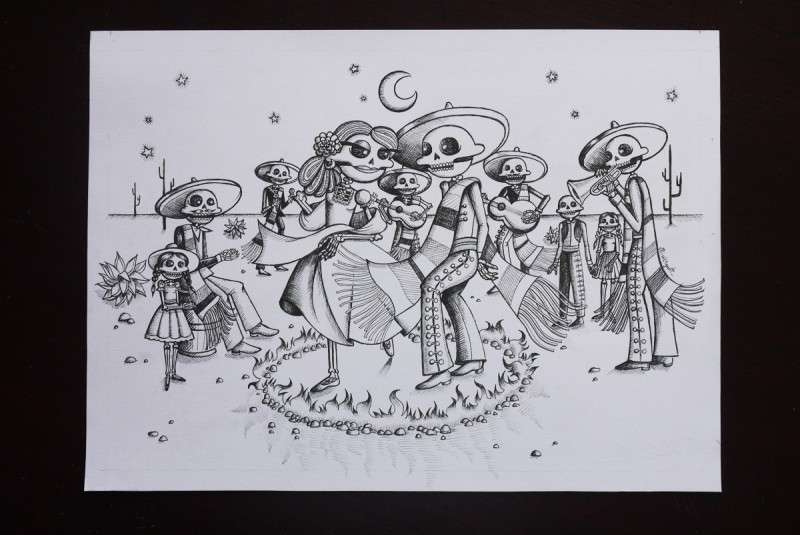 « Dance of Death »
Voici une commande inspirée du travail de Jose Guadalupe Posada,
un très célèbre artiste mexicain de la fin du 19ème siècle.
(rotring)
– – – – –
« Dance of Death »
Here is an order inspired by the work of Jose Guadalupe Posada,
a very famous mexican artist of the end of the 19th century.
(rotring)
Drawings by Misst1guett(c) (all rights reserved).