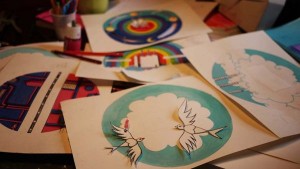 Je suis fière de vous présenter mon premier vidéoclip en animation :
« Cloudy Home » !
Je l'ai réalisé pour un morceau du projet musical : « The Wâll Factory ».
Il a été fait à partir de nombreux dessins et papiers découpés et a été co-animé avec l'un de mes amis Manu KERDODE.
–  –  –  –  –
I'm proud to present you my first animation video :
 « Cloudy Home » !

I made it for a song of the musical project : « The Wâll Factory ».
It was made with a lot of my drawings and paper cuts and was co-animated with one of my friend Manu KERDODE.
http://www.manukerdode.com
By Misst1guett(c) and Manu KERDODE(c) (all rights reserved).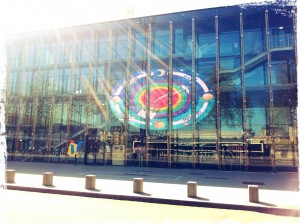 CLOUDY HOME is one of the songs of the The Wâll Factory's first EP called :
« Initiatory Road ».
In  May 2013 it was projected on a giant screen on the wall of a building called 'le 4 bis' in Rennes city downtown.
Thanks a lot to the CRIJ which is supporting the project.